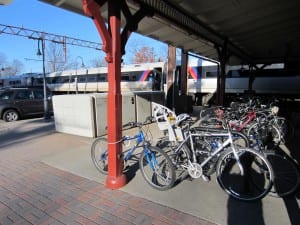 The WWBPA is partnering with New Jersey Transit, West Windsor Township, West Windsor Parking Authority, West Windsor BikeFest and the Greater Mercer Transportation Management Association to add bike lockers to the Princeton Junction train station.
The lockers, which were unused at? the Maplewood train station, were recently disassembled and brought to storage by township employees, and will be reassembled when the concrete pad is poured on the New York-bound side of the tracks at Princeton Junction station.
Thanks to all our partners for helping to make this happen!
Tags: bike lockers, BikeFest, GMTMA, maplewood, New Jersey Transit, njtransit, Parking Authority, Princeton Junction train station